NEXT STORY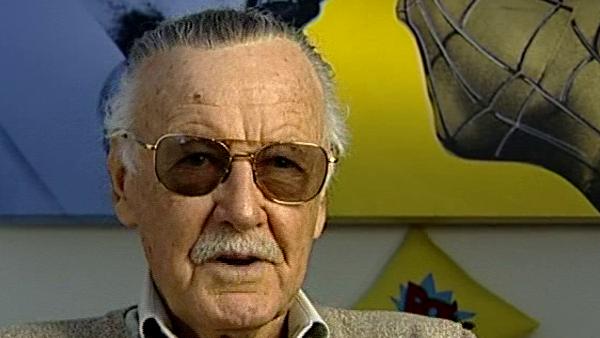 How world events affected Marvel
What if Stan Lee had created the DC universe?

1
2
3
4
5
People often ask me which of the DC characters would I have liked to have written, and it really doesn't matter to me 'cause I like writing anything. I think if I had done Superman I would have done him differently. I would have made him more vulnerable. I think the idea of being able to do anything makes you a little uninteresting. Batman is a good idea. It's interesting, the writer of Batman… the fellow who… created Batman — Bob Kane — was a friend of mine, and he was a funny guy. Just the opposite of me. He would go to a restaurant with me, we'd have dinner. Minute the waiter came over: 'Do you know who I am? I'm Bob Kane. I created Batman. Here, I'll draw you a picture'. I wanted to crawl under the table. I would never say anything like that. But he was so happy that he… and proud of what he had done, and he… and he was always late. Every time we had dinner with our wives, if the appointment was for 8 o'clock he's get there a quarter after. And we tried to top each other. Joan and I would say at the next dinner, you know what? Let's be 20 minutes late, we'll show them. So we'd get there 20 minutes late but he won, he'd be a half hour late. And we'd say, let's get there three quarters of an hour late. He'd be there an hour late. I mean, I couldn't beat this guy. But anyway I… there was a time about, I don't know, six, seven, eight years ago, when DC comics asked me… they wanted to do a series of books called: What if Stan Lee had created the DC universe, or something like that, and they asked me to write Superman, Batman, the… Wonder Woman, The Green Lantern and… I don't know, 10 or 12 of their books, as if I had created them. So I changed all of them around. I made Batman a black man. I made The Flash a female. Just for fun, just to make them different. I really enjoyed doing it.
The creative genius of American writer, Stan Lee (1922-2018) brought us 'Spider Man', 'X-Men' and 'The Hulk'. They climbed tall buildings and fought the bad guys, but had normal worries too, about love, acceptance and family. Readers loved them and Marvel Comics, with Lee at the helm, went on to become hugely successful. In 2010 the Stan Lee Foundation was founded to focus on literacy, education and the arts. On January 4, 2011 Lee received the 2428th star on the Hollywood Walk of Fame.
Title: What if Stan Lee had created the DC universe?
Listeners: Leo Bear
Leo Bear is a Hollywood-based features writer. Her background is in news and features writing. Leo spent five years on the entertainment newsdesk at BBC Worldwide before going freelance and moving out to Los Angeles. She specialises in writing lifestyle features, celebrity interviews, health stories and travel features for publications including Eve Magazine, OK! Magazine, Total Film, TV Hits and Conde Nast Gourmet Travel Guide.
Tags: DC Comics, Superman, Batman, Wonder Woman, The Green Lantern, The Flash, Bob Kane
Duration: 1 minute, 58 seconds
Date story recorded: April 2006
Date story went live: 24 January 2008